If you are not tech savvy and you are looking for an easy to setup surveillance system for your home or business, then look no further. 123-CCTV's Coax and IP camera systems are both just as easy to setup for remote viewing so you can watch your cameras from anywhere in the world. Once you have your cameras connected to your DVR or NVR, and you can watch your cameras using a monitor connected to the recorder, then follow this guide on how to remotely view your system without any recurring fees.
Before you follow the guide below make sure you have the following:
You have a monitor connected to the security video recorder using the VGA or HDMI port
You can view cameras on the grid displayed on the monitor
You have a broadband internet connection at the location of the recorder
Step 1) Connect your Recorder to your Router
The video above demonstrates how to connect a network switch and a router. The video shows an example of a 8-port network switch. A network switch will have only LAN ports and no port specifically designated for the internet. Your router has one port that is labeled internet or WAN and 4 numbered ports for the LAN. You only need to use the router to allow internet access to the recorder.
Make sure your recorder is connected to one of the numbered LAN ports on your router. This connects your recorder to your local area network (LAN). Check to see that the lights on the back of your recorder are blinking. If those lights are not blinking then either your network cable is not plugged in correctly or your network cable is bad.
If properly connected, you will be able to view your cameras over the internet following the steps below. We strongly suggest you avoid using switches entirely but, if you must, use only one switch. The video above also shows how to incorporate a network switch with your router and recorder.
Step 2) Enable DHCP on your Recorder
The video above demonstrates the steps to setup a dynamic IP address for your recorder. First, login to your recorder using the graphical password or using your username and password. All of our recorders have a default username and password stated on a label on the top of the recorder.
After entering in the password, left click and go to main menu. Go to Settings and click on Network. To change the IP address go to the TCP/IP tab. Locate your recorder's IP address in the box. The default IP address will be 192.168.1.108 and will be a Static IP address. We want to set the DVR to DHCP which gets a dynamic IP address from your router. A Static IP address stays the same while a Dynamic IP address can change. Go to Edit which has a pencil icon, and then click on DHCP (Dynamic Host Configuration Protocol). Now, hit okay. Then, hit apply and okay.
Now, go back into Network located under Settings. If done correctly, you will have a new IP address on the LAN for your recorder.
If the IP address states 0.0.0.0 after setting the DHCP then you have not connected the devices or have a bad network cable that will need to be replaced. Check that your network cable is plugged into the port labeled LAN and that there are blinking lights for the port you are using. If the lights are not blinking, make sure the network cable is properly plugged into your router.
Step 3) Install the mobile App on your Smartphone
To easily connect to your recorder without having to do complicated port forwarding download the following App from the App Store on your iOS Device: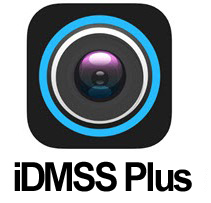 If you have an Android device download the following App from the Google Play Store: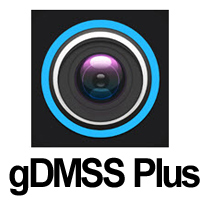 Step 4) Connect your recorder to your Smartphone
The last step is to enable P2P connections on your recorder and scan the QR code in to the App on your Smartphone. It is an easy process shown in the video below.

Step 5) Connect your recorder to the PC or Mac Viewing Software
Or if you would like to view the camera using a PC or MAC you can use the SmartPSS program. You can use the SN of your DVR to connect. The video below shows how to add your DVR using the SN to the SmartPSS Software. Click here for the Guide for SmartPSS Monitoring Software. It is available for download on our support page.

Sales & Technical Support Specialist
at
123CCTV
Anthony is a graduate of the University of Buffalo and loves tinkering with computers and is an avid programmer. At 123CCTV he provides Pre- and Post- Sales Technical Support, and is our staff writer who loves to review and test the latest security cameras. Connect with Anthony via:
Google+
.
Latest posts by Anthony Berlin (see all)